TURN 6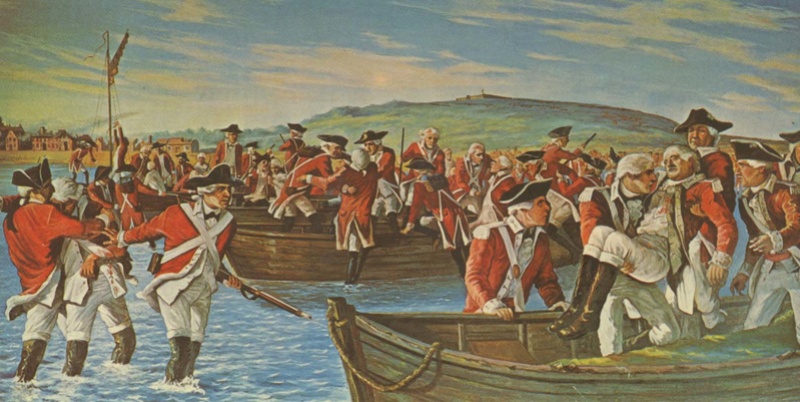 Clinton leads a landing party just east of Charlestown, 600 men, with 200 marine troops.
He wants to envelop Breed s hill by the South and southwest, instead of pursuing a costly frontal assault.
The small boats rescue the wounded back to Boston, the officers first , of course.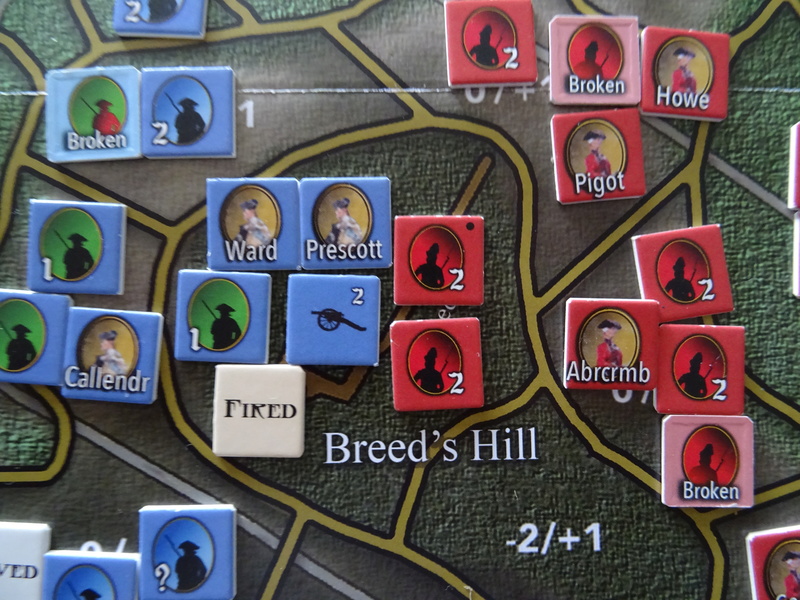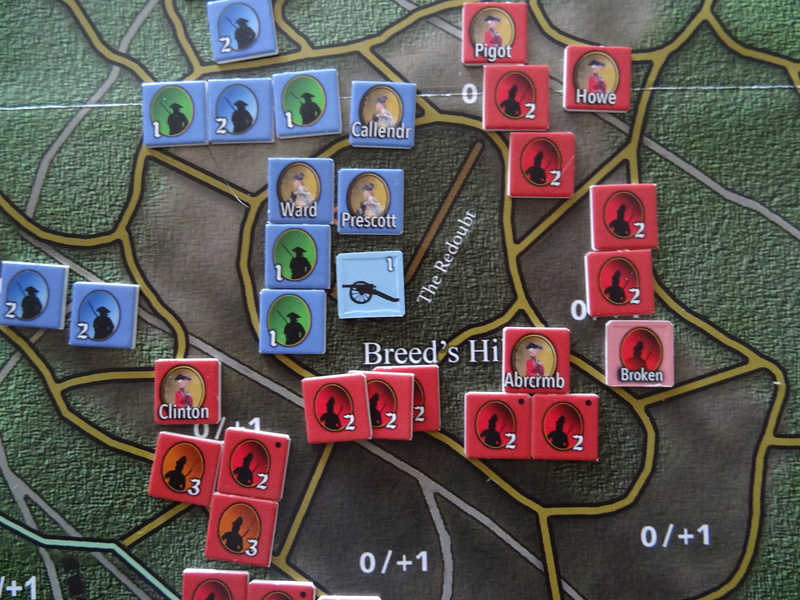 Howe and Abercronbie rally their troops meanwhile the régiments just north of them assault the breed s Hill redoubt.
The cannon s grape shots blow apart one third of our men, but the others charge the earthworks, enter the redoubt and melee the defenders, Killing many militias.
But a reserve gun fires point blank fire disrupting our red coated soldiers, the minutemen, lead by mad men leaders   fight like devils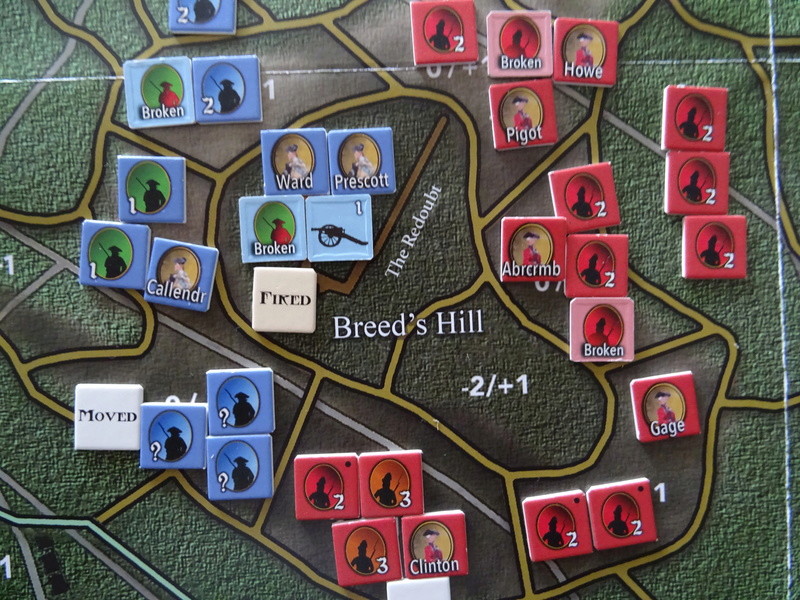 Our soldiers try to flee this hellish ground but scaling up the scaling up these earthworks to safety is too much for them, hunted by a mob in fury.
It s an ugly slaughter.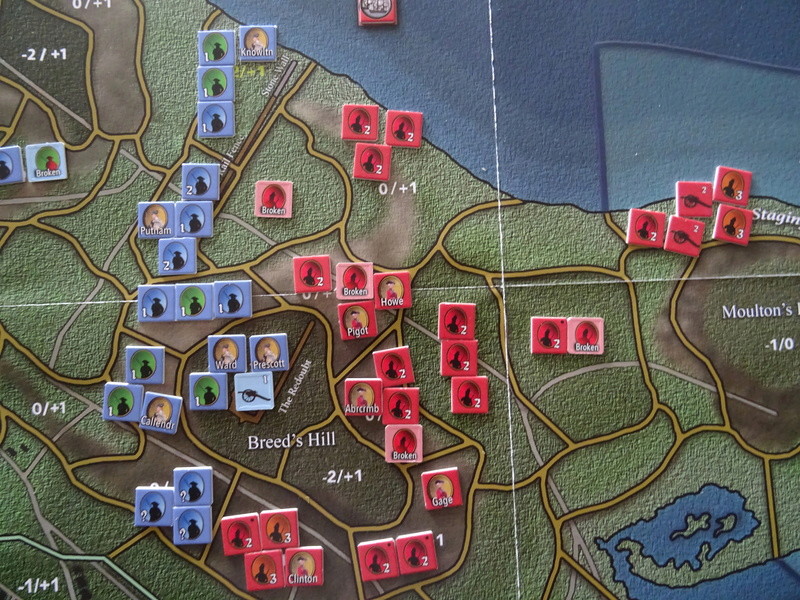 The Copp s Hill battery and the fleet bombard again the redoubt ...to no effect.
TURN 7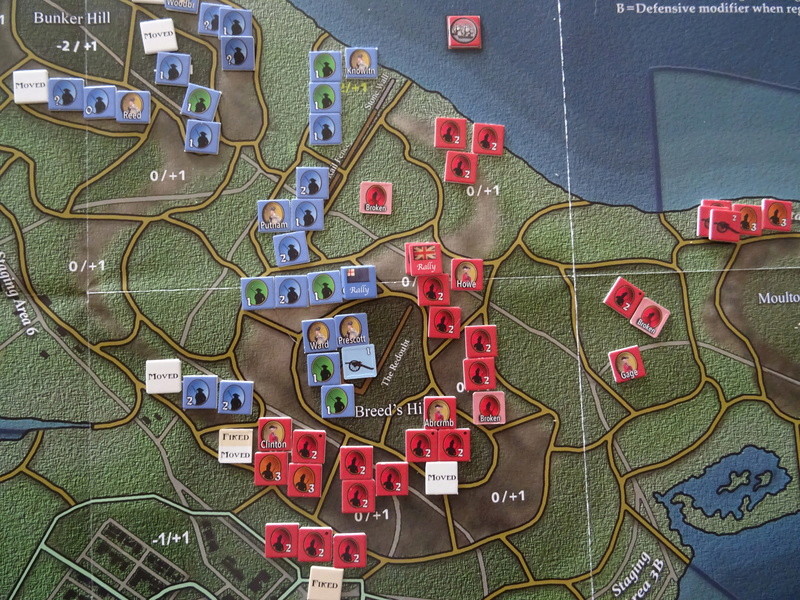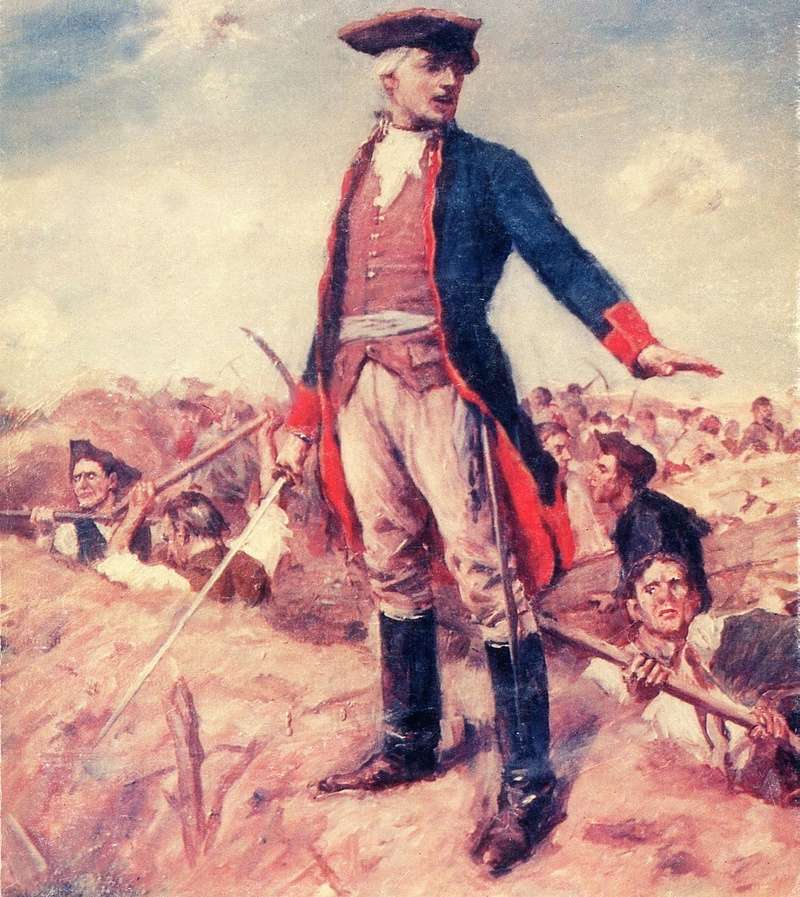 Breed s Hill is reinforced by some minutemen, Prescott, handsomely  dressed in a blue uniform, speaks to each man, the redoubt is the key point of the battle, Here , they can bleed the brits to death because in open terrain they could'nt stand the ground in front of the King s elite  infantrymen.
It s the battle of his life...and, may be... of his death.
TURN 8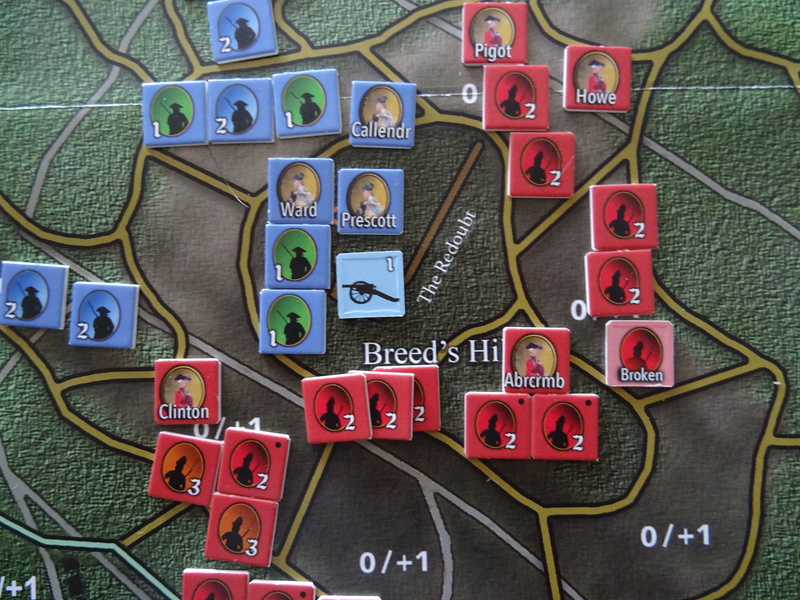 Our troops assault by the  South ridge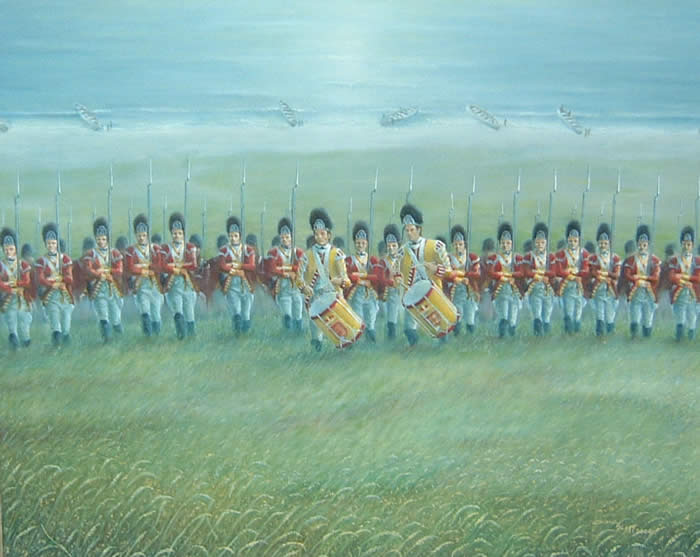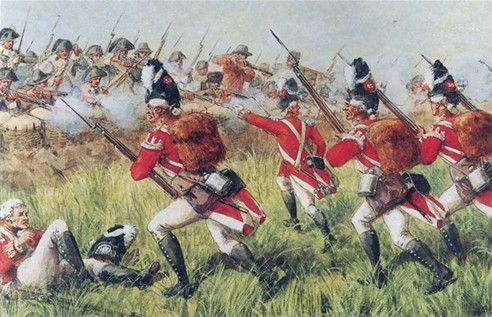 they are received with grapeshot and point blank range musket fire, the rebels seems to fire as fast as they can, half of our veterans are casualties, the survivors fall back in a rout.
But Clinton assault by the southwest with 100 regulars and 200 marines.
The Prescott s men realise they are ammo low, few patriots dared came to the redoubt s rescue with ammo, and their continuous musket fire spent most of their remaining powder.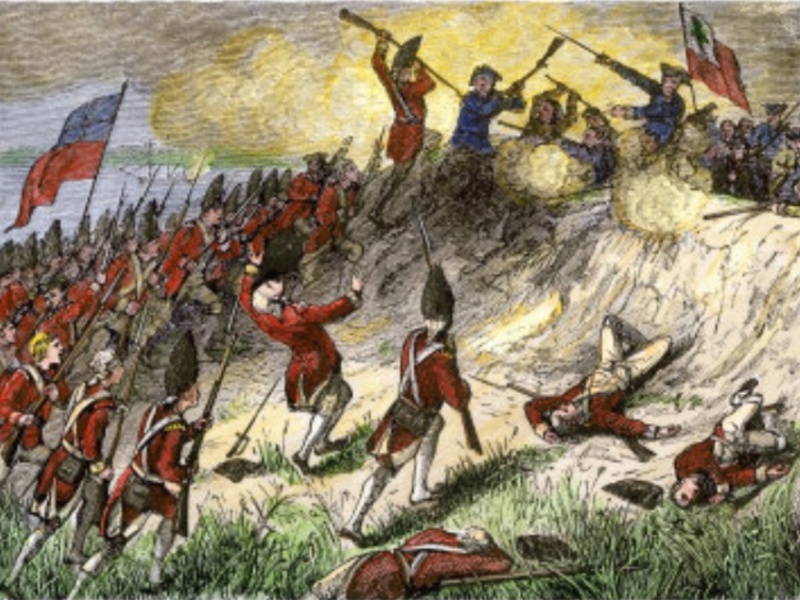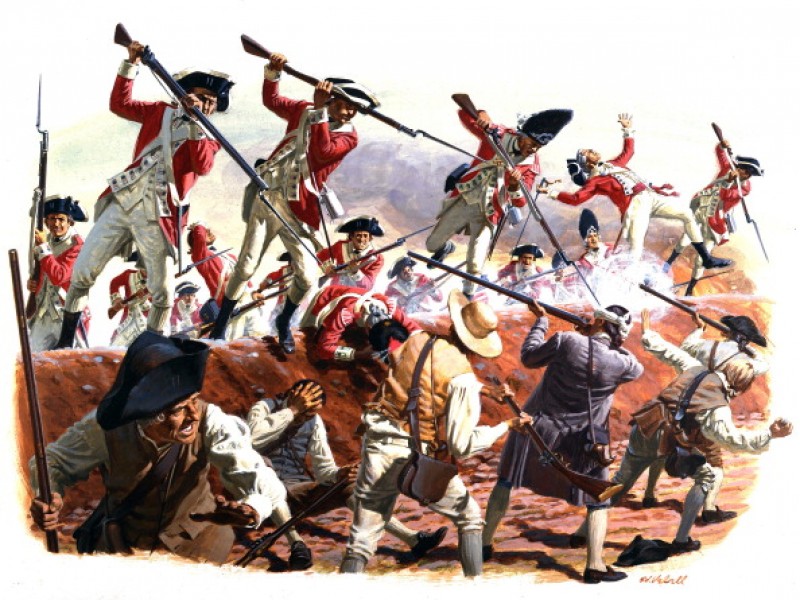 Clinton loses one third of his men but scales the earthworks facing low defensive fire, and  storms the redoubt with cold steel.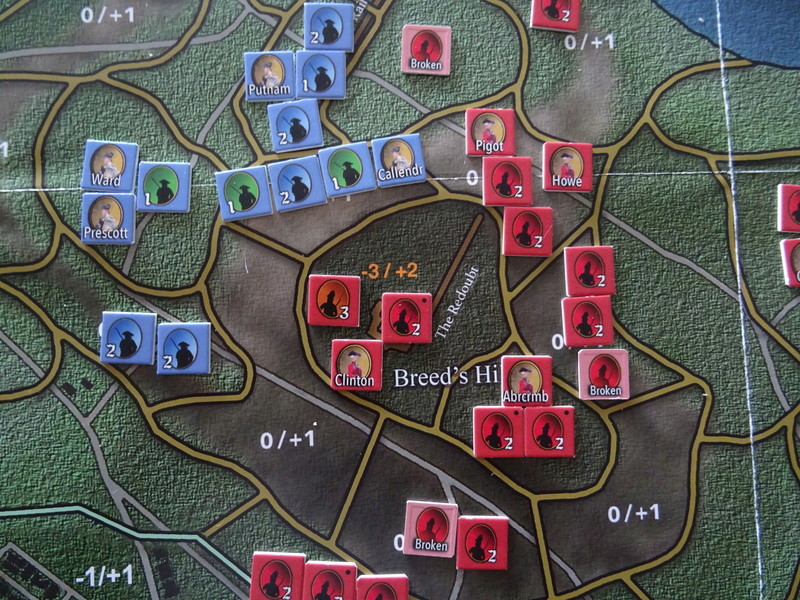 Prescott and a hundred survivors escape a certain death retreating by the small western redoubt open passage.
The second part of Clinton landing party take position on the South part of the redoubt.
The rebels have lost their strongpoint, and their morale is very low, but our troops have sustained too much casualties and nearly exhausted.
"One more effort, gentlemen ! These battlefield is ours !"